The National Kidney Foundation of Arizona is proud to announce the launch of the newly revitalized Erma Bombeck project.
With its new, refreshed campaign, "Save A Life. It's In You.", the project aims to narrow the gap between the number of individuals desperately waiting for a kidney and the number of kidneys available.
Today, almost 90,000 Americans are waiting for a life-saving kidney transplant. The Erma Bombeck Project provides the facts and reliable resources to help individuals save a life – whether by registering to be a non-living organ donor, or considering the gift of life through a living donation.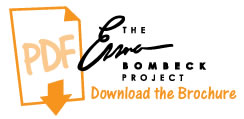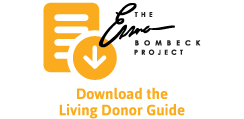 What is the transplant process like for a donor?
Hear answers from three medical professionals.  Watch now:
Need information about becoming a donor?  
Listen to donors who share their experiences. Watch now:
Erma's Legacy of Hope
Optimism was the life force that sustained Erma throughout her personal and professional life – and drove her in the later years when she was ill. She was convinced that out there somewhere were people so selfless – and families so compassionate – that they would commit to the ultimate act of love – the Gift of Life.
Erma said it best: "The real heroes and heroines are the patients who are hanging tough and the donors who are faced with hard decisions and give humanity a good name. We are about preserving life. It is indeed a gift."
Erma had hoped to be able to do even more. Organ donation saves lives. Now, it's up to us to go beyond hope. It is up to us to give the gift of life.  Whether registering to be a non-living donor or considering becoming a living kidney donor, you can make Erma's vision come true. 
Bill Bombeck & Family

We want to take a moment to thank the many friends and fans of Erma Bombeck.  Their gifts to the Erma Bombeck Memorial Fund following Erma's death on April 22, 1996, added to gifts from Andrews McMeel Universal and the Bombeck family, have funded this important project.  The continued involvement of the Bombeck Family is vital to the success of The Erma Bombeck Project.  Our shared commitment is to close the gap between the number of individuals who need a kidney and the number of kidneys that are available.
For more information, please call: 1.888.840.ERMA